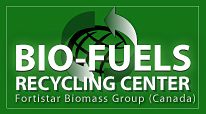 Bio-Fuels accepts various types of wood waste from construction, demolition, wood manufacturing and tree trimming/clearing activities that is not suitable for other uses.


The landfill location offer a discount rate for loads of only wood. We can also arrange for custom wood recycling at the customer's location for larger volumes of wood waste. This includes products such as...

Protect the Environment
Wood waste use in energy production adds no new CO2, to the atmosphere & offsets use of fossil fuels. Further, wood byproduct can be applied to farmland also as a conditioner or as a nutrient suppliment.